After responding to a cleaver attack on Oct 8, RCMP headed over to the hospital on Oct 10 over a possible gunshot wound.
Upon questioning the victim, police found they were vague about the events leading to the accident. Eventually, it was found the victim and their friend were playing with a pellet gun when they challenged the suspect that the gun wouldn't break skin.
It did.
RCMP now encourages common sense, stating in the report that the suspect was "warned to behave like an adult".
That aside, RCMP are asking the public for help in finding two shoplifters.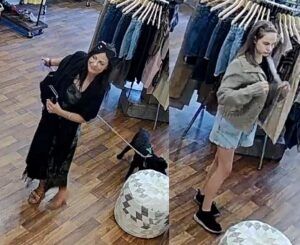 If you recognize them, please contact Creston RMCP.
Lastly, officers are reminding the valley to lock their vehicles after another theft from an unlocked truck where a wallet had been taken and his card used.