AM Event Coordination – Creating, facilitating and coordinating awesome events.
Why do you need an event planner?
You know that feeling when you're hosting a party, dinner or family get-together, and your guests are set to arrive in a half hour…but you only have enough time to either finish decorating or get dressed?
Have you ever held a birthday party outside your house because "it's just easier"?
Have you ever held a party that just didn't WOW your guests the way you'd hoped?
All of these reasons and more are why you should hire a planner for your next event, party, or wedding.
When throwing a party in Creston, the choice is simple. Choose AM Event Coordination to manage the logistics and details of your next event!
Starting with an initial consultation, AM Event Coordination will determine your event goals, and put our time and energy into making sure they're met…because our goal is for you to not have to worry about a thing.
We'll keep you on schedule and on budget, and we do all of the extras that you just don't have time for or didn't consider.  Why? Because who doesn't love a good party? Besides, your enjoyment and success is our success too.  That's why we strive to ensure all of your guests have an awesome time, and we'll step back so that you receive the glory of throwing a party people won't forget.
Our passion and attention to detail means that your chosen theme or feel will be felt throughout the event.  From menu planning to sourcing the perfect music and decorations, you can rely on us to be on call for you the day of your event!  So any last minute "party emergencies" are promptly dealt with.
Whether you're a local to Creston Valley, planning an event from afar, or coming home and looking to celebrate, AM Event Coordination has the skills and expertise to help you create, plan, and execute your amazing personal party, wedding and corporate event!
Get the party started by meeting with Amanda Murray at AM Event Coordination.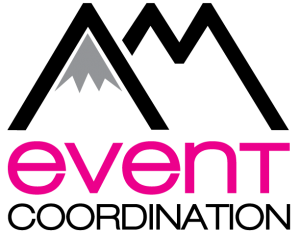 You can find AM Event Coordination on Facebook or at www.ameventcoordination.com
---