Million Dollar Charity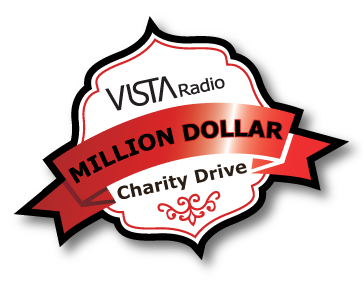 Juice FM and My Creston Now is your local radio station and local community information source, owned and operated by Vista Radio. We pride ourselves on serving small and medium markets across Canada and we're committed to those cities we call home like Creston BC. We want to prove again smaller communities can do big things.
That's why JUICE FM and MY Creston Now, along with our over forty other sister cities across Canada work on one special goal … Raising one million dollars for the communities we serve.
In Creston, we're doing our part on Friday December 7th with a Miracle Marathon to help raise funds for the Creston Valley Gleaners Society Food Bank! Join 94 1 Juice FM and My Creston Now at Save On Foods, a Partner in our Miracle Marathon.
Make a donation to Spin The Prize Wheel for fantastic Save On Foods prizes and savings! There will be a Prize Draw, Free Samples and Many More Fun Surprises. OR if you're a business, send a representative from your company to make a Miracle Marathon Donation Live On The Radio AND Challenge Another Creston Business to Make A Donation of their own!
All donations of food and money will be going to the Creston Valley Gleaners society: www.crestonvalleygleaners.com. They house the food bank in Creston and will be making sure the funds are put into the food bank. There will be donation incentives, encouraging certain amounts to feed a family of 3, 4 and 5. And you can find out what your 20, 50 or 100 dollar donation looks like to the food bank.
Help raise funds for the Creston Valley Gleaners Society Food Bank. Help Make a Miracle! Join us Friday December 7th at Save on Foods in Creston with 94 1 Juice FM and My Creston Now
It's because of your generosity that our communities across Canada can have a million reasons to say thank you. We're proud to be part of it and we're proud to be your local voice.
We are Juice FM and My Creston Now … local and proud of it!

---